by Gillian Fowler, Marketing & Communications Manager, Tendeka
COVID-19 has had a profound impact on every part our lives, and those of our family & friends.  For many, we are the lucky ones who have not caught this virus, but in the UK alone, nearly 300k have, with over 45k deaths recorded since March 2020.  Globally, near 17million have now had COVID, with 650k deaths.   The national and international news is full of updates, stories, government stances and the changing restrictions imposed to try keep us all safe.  The only thing we do know is that COVID is here to stay, at least for the foreseeable, and we all need to take this seriously.
Everyone's experience of this pandemic is different, but what we all share is change to what were our normal lives.  We are all having to learn to adapt to a very different way of living, protecting ourselves and loved ones from COVID-19, while also becoming acutely aware of the impact to our jobs, health, environment and ultimately our future.
Change is a hard one to measure, and there's varying responses from welcoming change to resenting and resisting it.  However, as we emerge from the darker days of this pandemic, I am aware of those around me are talking about perceived positives, and also the hopes that some change will remain permanent, including less commute times due to widening flexi home-working schemes; shopping choices and habits; eating healthier and exercising more; being more environmentally focused, and looking at better ways to live and work.
I don't recall a time when I have heard so much focus being on conscious choices, giving greater emphasis on our wellbeing, our work/life balance, and also how our decisions impact our planet.  Environmental concern is nothing new, but there is a distinct wave of change of attitudes, and I'm seeing this even more so in the younger generations.  There appears to be genuine care across all ages, with fewer dismissing this as a fad or something that is so big that we can't help.  The ripple effect of environmental issues being drip-fed to the world is working!
We all have a part to play in sustainability and carbon capture. This topic is not going anywhere, and with regards to the oil & gas industry, there are giant leaps forward to make positive and measurable impact.  This green movement has become a clear priority for us all to continue to operate in the short and longer term.   But how can we relate these topics to all ages, whereby we all have a part to play in protecting our environment?
There are of course conferences, global conventions giving focus and attention to the subject.  For instance, the UK was this year due to host COP26, the 26th UN Climate Change Conference of the Parties in Glasgow. However, COVID-19 has meant this has now moved to 2021.  This will indeed bring great focus, media attention, global discussion and hopefully agreement on a united way forward. But how do we reach all ages?  How do we get such subjects understood from a young age, without over-complicating or sensualising?
Over the weekend, I had the delight in watching the film Dr Seuss' The Lorax.  Yes, this is a film primarily aimed at children but without doubt, it is a great watch for all ages, and most definitely relevant to everyone.  The movie is uplifting, colourful, fun yet very clever in highlighting environmental issues, as well subliminal messaging on consequences, personal growth and fighting for what you believe.
For those who have not watched the film, The Lorax is the keeper of the forest, protecting the environment for all generations now and to come.  The land is beautiful until the Once-ler arrives as a young inventor and soon becomes influenced by family and greed, cutting down trees despite the Lorax's warnings, until the land becomes barren and unhabitable for the animals to stay.  A 12-year-old boy, Ted, finds the Once-ler many years later, wanting to grow a tree and to learn what happened before.  The Once-ler reveals to Ted of his selfish actions from years before, and how he ignored the efforts from the Lorax and the animals to stop while also trying to educate him; to show him why all must safeguard the land.
The Once-ler tells the story of the devastation from his thoughtless, selfish decisions where he chose greed and wealth without seeing the impact his decisions were making to not only the environment but those around him.  It was only after the damage was done did the realisation sink in, but reveals his hope that the damage can be reversed. The Lorax's guardianship could not do this alone; it  would only be possible if people genuinely care a lot to fight to make things right.  And so the film continues (I don't want to spoil it!).
What also struck me was The Lorax was first published in 1971 and turned into a film 2012, yet is unbelievably relevant to our challenges of today.  Our actions can be a positive or devastating on the communities around us, as well as the global climate.  We need to keep looking at the bigger picture, see the impact and make decisions that safeguards our planet.
Our changes may be a splash in an ocean, but as we know that can build to a ripple and then to a stronger, more powerful movement, where positive change can and will occur.
We all have a Lorax inside us – we are the guardians of this planet, and our actions must protect and preserve.
 "Unless someone like you cares a whole awful lot, nothing is going to get better.  It's not." Dr Seuss
The Lorax picture credit: Disney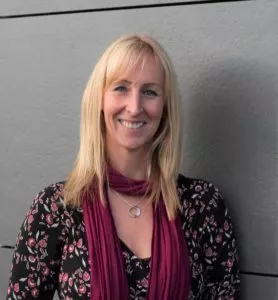 Gillian Fowler, Marketing & Communications Manager at Tendeka